Cool Springs Campground
PG&E DeSabla Watershed \ Lake Almanor Area
I hate to be cliché about this. But Cool Springs really IS one of the coolest campgrounds we've been to. Since one person's "cool" is not the same as another's, here's what I think makes a campground cool: It is too far off the beaten path for glamping and not remote enough for dramping. (Glamping definition: glamour camping; Dramping definition: drunk camping) That's probably enough-said, but I'll go on.
If you love camping for the peace and quiet, the dark, star-filled skies and observing wildlife, you need to camp in Cool Springs on Butt Lake. Families also enjoy fishing, kayaking, canoeing and sailing. The louder water sports happen on Lake Almanor. But motorized fishing boats are allowed on Butt Lake via the free boat launch between Ponderosa Campground and Cool Springs.
Cool Springs is located just 3 miles past the end of pavement at Ponderosa Campground. When you hit pavement again, you're almost at the entrance to Cool Springs. The paved roads throughout the campground keeps the dust down. The on-site host maintains the piped drinking water and keeps your vault toilets clean, stocked and smelling sweet. Garbage service is also available in Cool Springs.
Shores of Butt Lake
Cool Springs is right on the shores of Butt Lake
Cell Phones
Ask the host where to stand for good cell reception
Lake views from every site
Cool Spings Campground Map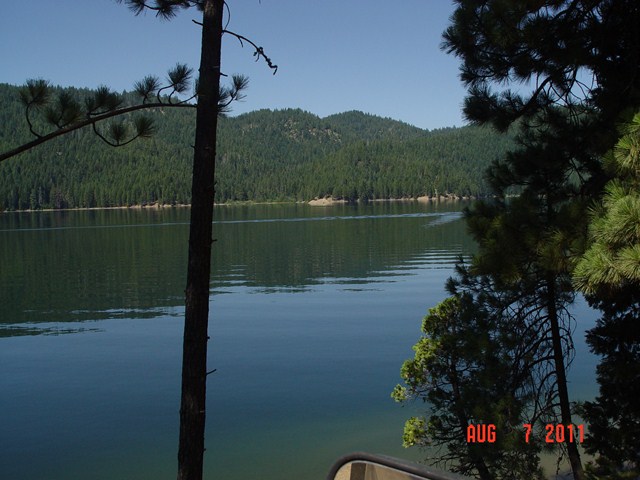 Lake levels can change quickly
Hike up to the Miller Cemetery
Floated away in high water in 2012
Beach area varies each year
Dogs on leash are welcome