Yellow Creek Campground
Lassen National Forest \ Plumas County
Yellow Creek is a remote campground in the Humbug Valley of northern California; about 13 miles from Prattville. The campground is generally open by the 2nd week in May and closes mid-September. 11 rustic campsites lie along the world-class fly-fishing creek of the same name.
Vault toilets and pumped drinking water are provided during the open season when a campground host is living onsite. There is NO garbage service onsite. Pack it in; pack it out.
Enjoy our virtual tour of Yellow Creek Campground below and read about other hidden gems in the area here:
Yellow Creek View
View of Humbug Valley from Yellow Creek Campground
Ponderosa Pines
Yellow Creek Campground is shaded by huge Ponderosa Pines
Clean Restrooms
The on-site host keeps the restrooms clean and smelling sweet (with your cooperation).
Small, Secluded
Need a getaway? Yellow Creek is so peaceful!
Soda Springs
Drink naturally carbonated water from nearby Soda Springs.
On-site Host
The on-site host cares for the campground drinking water, restrooms and sites.
Pack it in-Pack it out
There are no garbage services in Yellow Creek. This has greatly reduced bear visitations to the campground.
Adventure awaits you
Yellow Creek Campground is about 10 miles south of Highway 89 near Chester, CA
Cowboy Cabin - Humbug Valley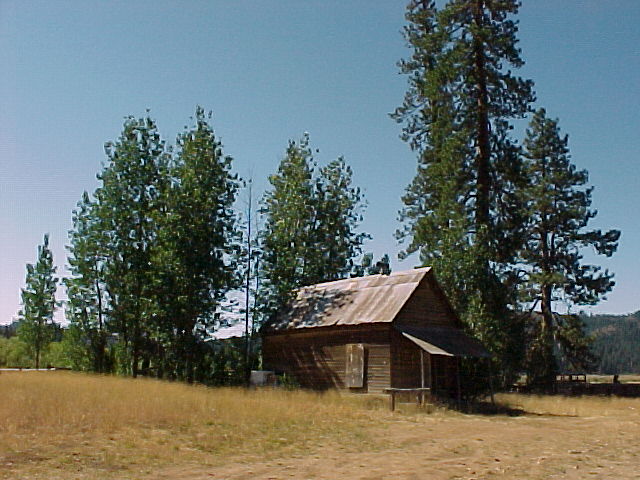 Cowboy Cabin - Humbug Valley
Ancient Grinding Stones
Native Americans used the stones to grind acorns into flour
Golden Mantle Ground Squirrel
Teeterville - Humbug Valley